ARC Music Festival, Chicago's premiere weekend of house and techno, has added more names to its already epic 2022 roster.
New top line acts including the German techno outfit Pan-Pot, the mystical songstress Öona Dahl and Spain's own swinging master De La Swing will join legendary acts like Honey Dijon and Derrick Carter.
In addition to the new headliners, a whole slew of supporting acts have been added as well. House heads will recognize these solid talents like Bones, Meesh, and Deepfake as regulars throughout the country. It is the duty of any large-scale festival to open doors for rising stars, and after ARC, a series of those stars will hit the stratosphere.
ARC Music Festival 2022 will take place September 2-4, 2022, at Union Park, Chicago. Check out the full phase 2 lineup below and click here to purchase tickets.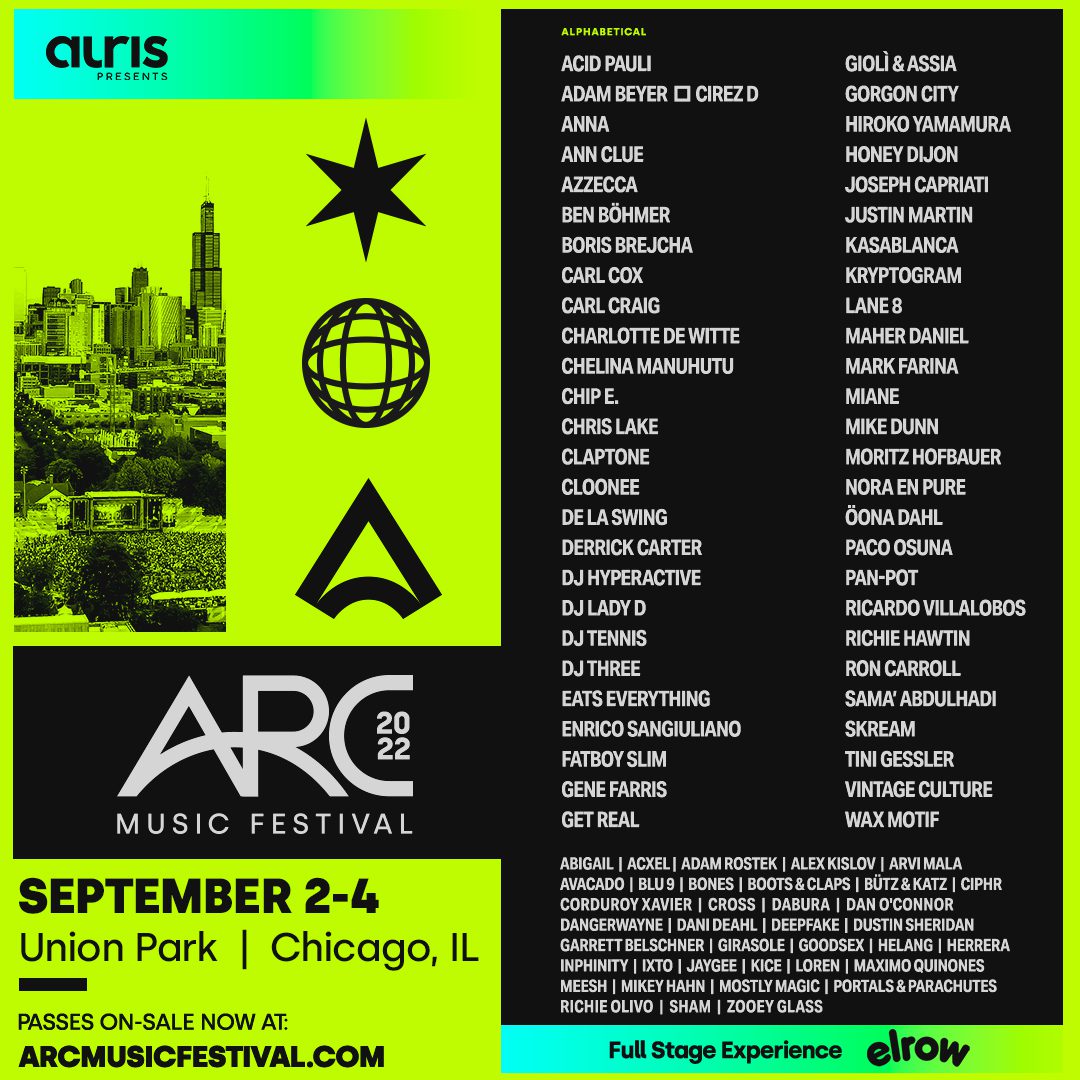 Featured image by Kursza for ARC Music Festival
The post ARC Music Festival Adds Pan-Pot, De La Swing, And More To 2022 Lineup appeared first on EDM Maniac.
—————————–
By: Harry Levin
Title: ARC Music Festival Adds Pan-Pot, De La Swing, And More To 2022 Lineup
Sourced From: edmmaniac.com/arc-music-festival-adds-pan-pot-de-la-swing-and-more-to-2022-lineup/
Published Date: Wed, 27 Apr 2022 19:40:22 +0000
Did you miss our previous article…
https://bonking.com/electric-zoo-adventures-cancn-edition-returns/