Nksosinathi Maphumulo, better known by his DJ name Black Coffee is going to be playing every Saturday at Hï Ibiza. His first Saturday playing there will be on May 14, 2022, and he'll be playing there every Saturday through October 1, 2022.
Black Coffee is a South African house music DJ/producer and has built his career over about two decades. His uncle's reggae collection was one of the largest influences for Black Coffee to get started on his music career. This popular house music DJ went to school for Jazz Studies at Technikon Natal, better known now as the Durban University of Technology in Durban, South Africa. Black Coffee's well-produced songs with tribal and vocal beats have earned him the Best Deep House DJ award multiple years. A fun fact about Black Coffee is that he has been in the Guinness Book of World Records for DJing 60 hours non-stop!
Black Coffee has worked with many well-known artists such as Drake on the song "Get It Together" along with Jorja Smith on Drake's album More Life, which was released in 2017. He also worked with DJs and producers like Diplo on their track "Never Gonna Forget" and David Guetta on their well-known track "Drive".
Black Coffee is excited to return to Hï Ibiza. "Summer is always a special time of year because my residency at Hï Ibiza really allows me to explore every aspect of my sound. It is going to be amazing to get back to the island and play music at a venue so close to my heart, with a crowd who really let me go really deep into the music I love. The countdown is on!" – Black Coffee 
Buy your tickets on the Hï Ibiza website and make it a night that you won't forget.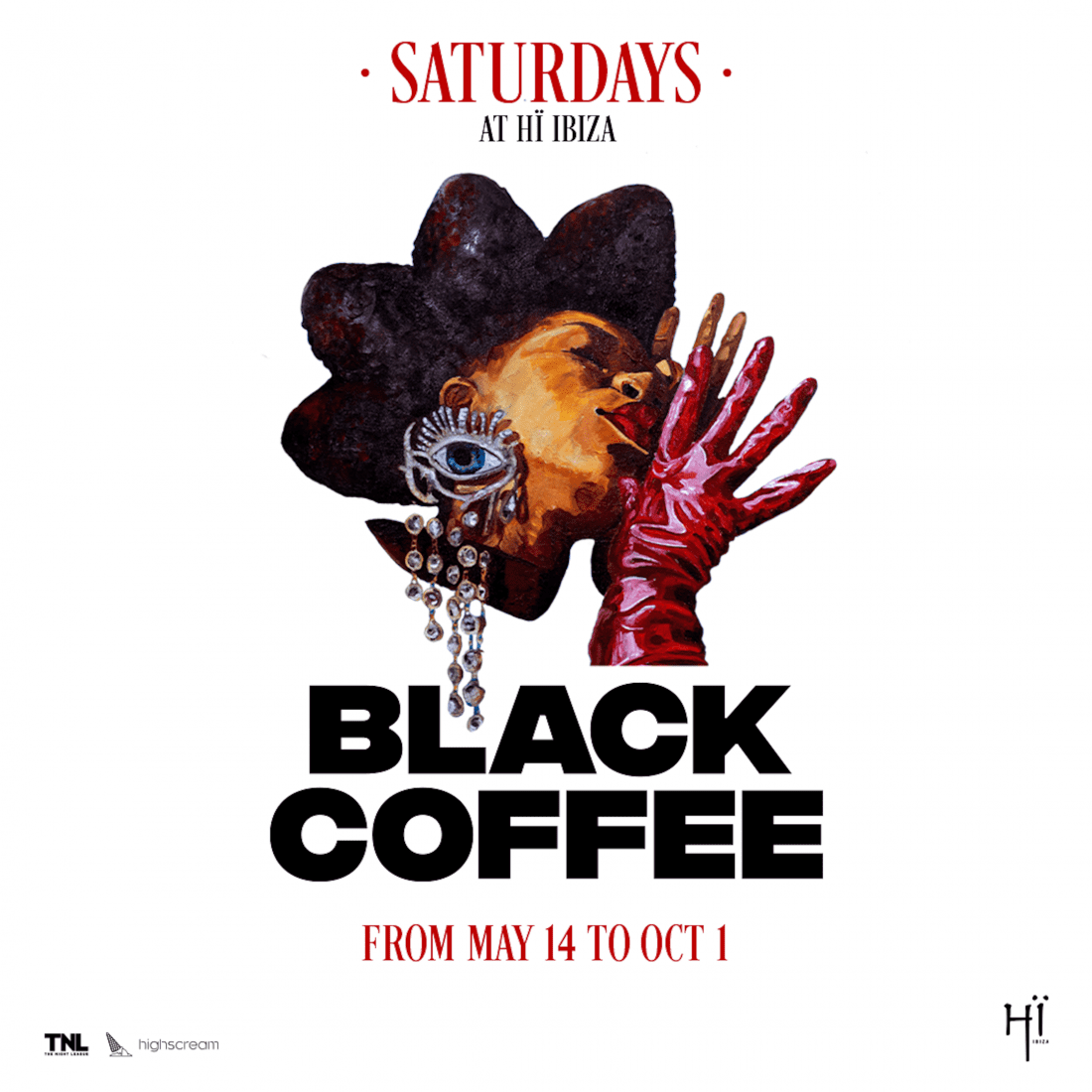 The post Black Coffee Announces 2022 Ibiza Residency appeared first on EDM Maniac.
—————————–
By: Jobby Kurian
Title: Black Coffee Announces 2022 Ibiza Residency
Sourced From: edmmaniac.com/get-ready-for-some-house-music-at-ibiza-black-coffee-returns-2022/
Published Date: Mon, 14 Mar 2022 15:26:05 +0000
Did you miss our previous article…
https://bonking.com/kaskade-deadmau5-present-new-project-kx5-with-escape-feat-hayla/