It feels like just yesterday we heard and many had to experience the Bonnaroo Music and Arts Festival unfortunate weather cancellation. Luckily, distance makes the heart grow fonder. And, 2022's edition of the event is right around the corner! For a few weeks now, Bonnaroo's socials have been teasing us with hints about who will be playing this year. And finally we have word that next week, we will be receiving the full lineup!
On top of that, all tickets for the usual sold out event will finally be going on sale. On January 11th, we will know the names of the artists swinging through Manchester, Tennessee over June 16th-19th. Lastly, just a few days after that tickets will be available to purchase. They will be available through the website along with payment plans (which begin at just $35).
Here's a look at the would-be 2021 lineup on The Farm. While we're not sure how many will carry over from the rainy year, here's hoping! Some awesome names were on there! Andy Frasco was definitely a must see along with Dabin, The Funk Hunters, and Too Many Zooz. Tipper, Nelly, and The Disco Biscuits were on supposed to be on Friday with Kim Petras and LP Giobbi. Saturday featured Lizzo, Tame Impala, Seven Lions, Subtronic, Ekali, and William Black. And finally, Sunday included LSDream, Boombox Cartel, Elderbrook, Greensky Bluegrass, and Luzcid. Bonnaroo 2022 will be amazing and a must-attend!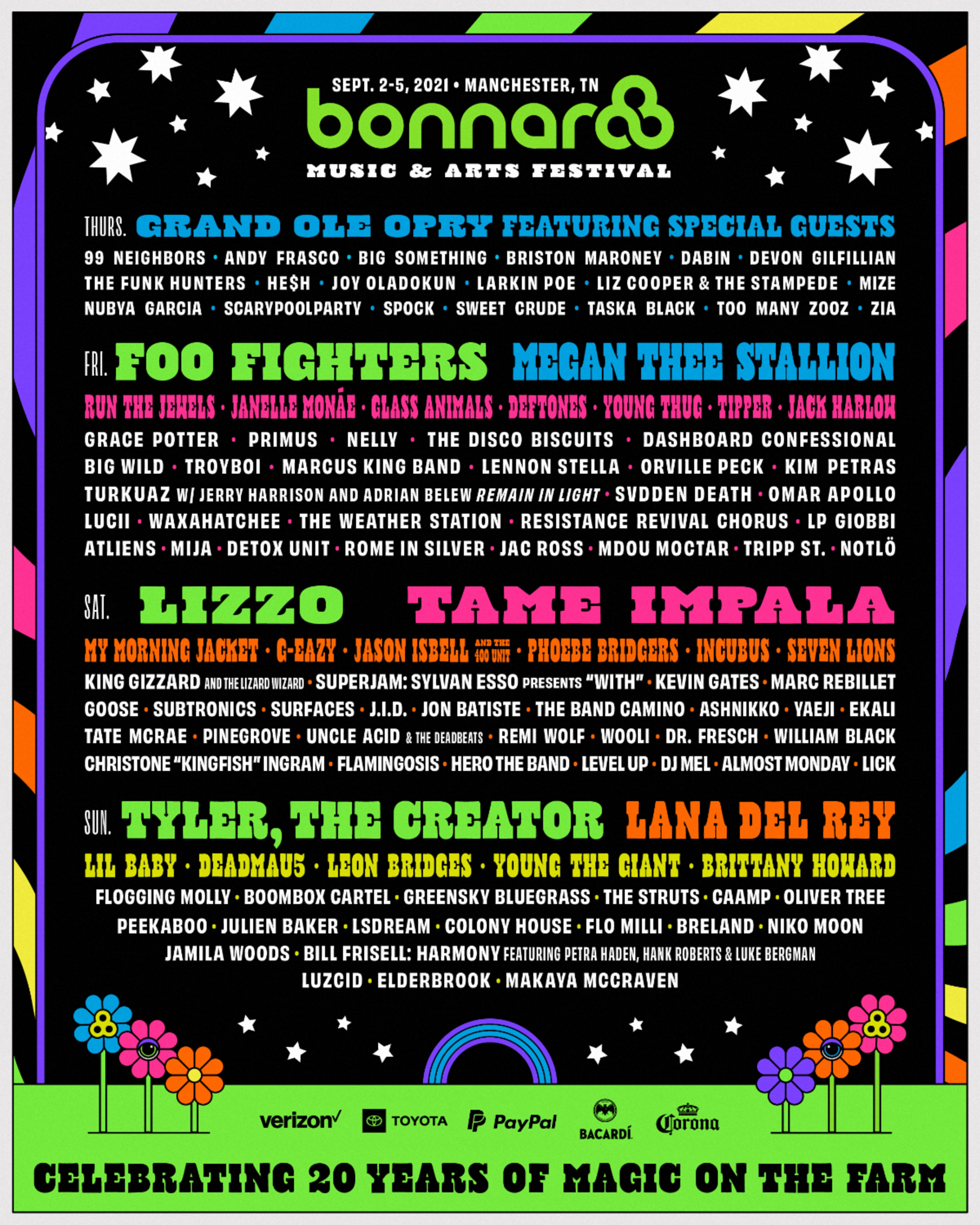 The post Bonnaroo 2022 Lineup and Tickets Drop Next Week appeared first on EDMTunes.
—————————–
By: Katie Steensma
Title: Bonnaroo 2022 Lineup and Tickets Drop Next Week
Sourced From: www.edmtunes.com/2022/01/bonnaroo-2022-lineup-and-tickets-drop-next-week/?utm_source=rss&utm_medium=rss&utm_campaign=bonnaroo-2022-lineup-and-tickets-drop-next-week
Published Date: Sat, 08 Jan 2022 02:35:58 +0000