Electric Love Festival returns to Austria during the summer of 2022 with a lineup featuring some of the hottest names in electronic music. Taking place over the course of three days from July 7th to July 9th,  Electric Love brings together the best in dance music, art, and aesthetic all set against the stunning backdrop of the Salzburg Lake District. Since debuting in 2013, the festival now features five stages and will showcase over 160 artists from around the world. Next year, guests will be treated to world-renowned artists such as Armin van Buuren to newly acclaimed superstars like ACRAZE. With headliners like this paired with the full festival experience, Electric Love deserves a place on your festival lineup as the dance world comes back stronger than ever next year.
As one of the most popular artists of 2021, ACRAZE is one of the most sought-after acts for any festival next year as he makes is international festival debut. Breaking every record with his mega-hit "Do It To It," ACRAZE is set to take the main stage at Electric Love alongside other superstars including Kygo, Alan Walker, Don Diablo, Timmy Trumpet, Headhunterz, Krewella, and more. Another legend, Gigi D'Agostino, will also be taking the stage as guests once again get to dance to the beloved "L'amour Toujours." According   to festival organizer Manuel Reifenauer ahead of the 9th edition of Electric Love, "We want visitors to have the best time of the year at our festival."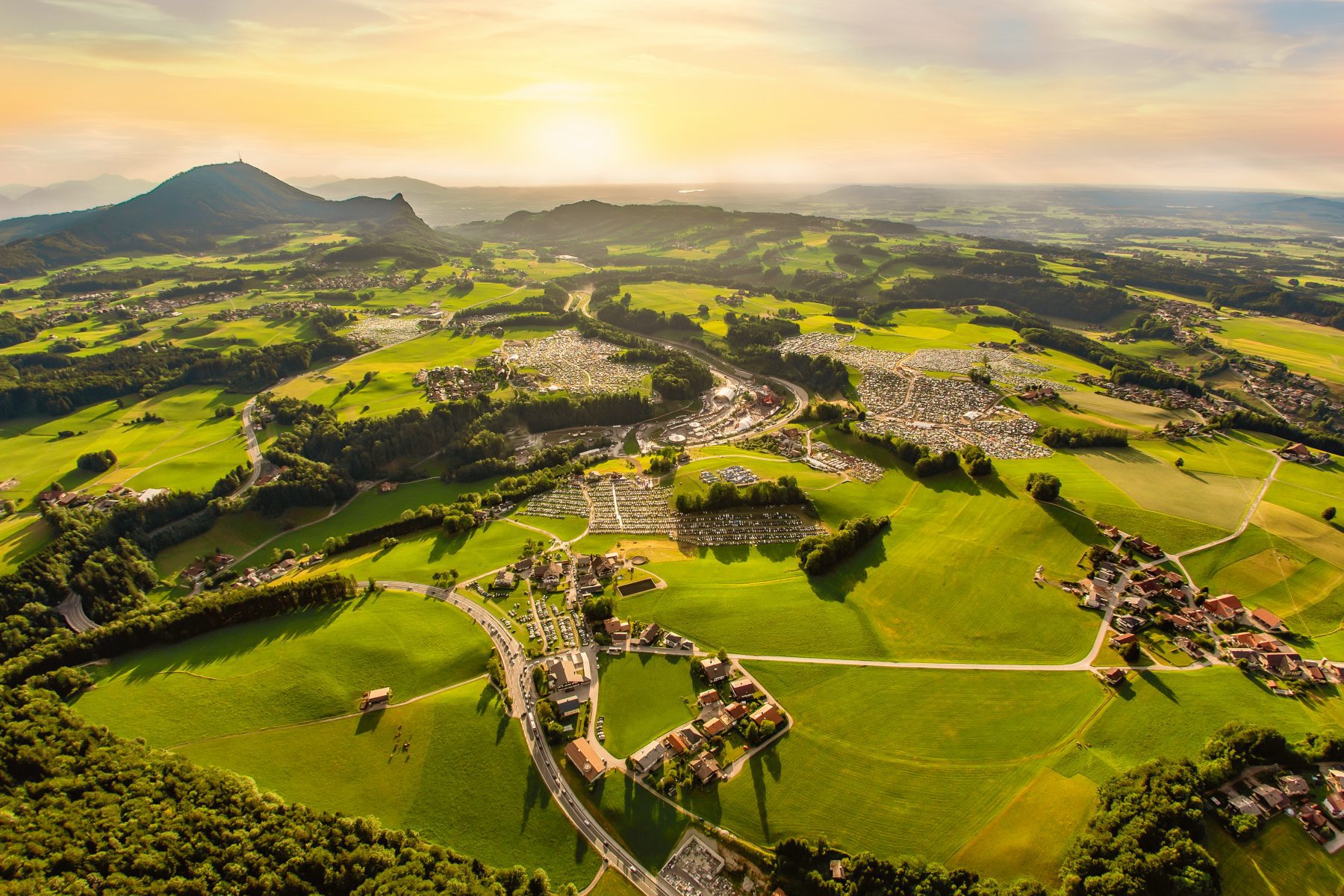 If the lineup alone is not enough to bring you to Austria, the festival itself is reminiscent of a fairytale and deserving on its own. Located about thirty minutes outside of the beautiful city of Salzburg in the Fuschlee Region, guests have the option to choose from four campgrounds or a stay at one of the hotels local to Salzburg. With VIP options and more, guests can combine the festival with sightseeing to historic towns, adventure along the picturesque glacial lakes, or enjoy time at one of the lovely day spas loved by travelers near and far. For those that enjoy unique cocktails and cuisine, the festival features a variety of culinary options and fancy craft cocktails.
Since the festival is next summer during an ever-changing landscape amidst COVID-19, the festival offers guaranteed cancellation with either a refund or the option to apply the ticket to another year. During the last edition of the festival, tickets sold out within hours of the first phase of the lineup announcement. The same demand is expected this round as fans around the world are eager to return to the dance floor. Through December 21st, 2021 guests can purchase Super Early Bird tickets for both the festival and for camping. Head here to purchase yours and check out the full lineup here. See you in Salzburg!
The post Electric Love Festival Releases Stellar Line-Up For 2022 appeared first on EDM Maniac.
—————————–
By: Tara
Title: Electric Love Festival Releases Stellar Line-Up For 2022
Sourced From: edmmaniac.com/electric-love-2022/
Published Date: Tue, 21 Dec 2021 06:52:04 +0000
Did you miss our previous article…
https://bonking.com/seven-lions-is-releasing-his-first-acoustic-album-opus/