The Ibiza calendar is filling up fast, and now there are three new epic parties to add to the agenda. On three separate occasions during the 2022 season, the ever-colorful elrow will take over Ushuaïa Ibiza for a unique and singular dance music experience. Each of the three parties will have a specific theme and a visual aesthetic to match:
Wednesday July 20 | KAOS GARDEN
Artist Okuda San Miguel joins elrow to mix art and entertainment. Dancing in Kaos Garden is dancing in his world, a world created from his favorite work: The Garden of Earthly Delights.
Wednesday August 17 | EL ROWCIO
One of the most emblematic parties of elrow. In the Rowcío we will be accompanied by the entire cast that you can expect from a gypsy wedding: the bride and groom, the flamenco team. And in the middle of all the mess, the Procession of the Virgen del Rowgelio.
Wednesday September 7 | ROWS ATTACKS
The elrow interstellar station with a large rocket as its main element will take you straight to Rows Attacks. During this journey you will travel between flying saucers full of aliens and astronauts. A universe full of galaxies, planets, satellites, and stars awaits you.
Music lineups for each of the three parties will be announced soon. For now, click here for tickets and more information.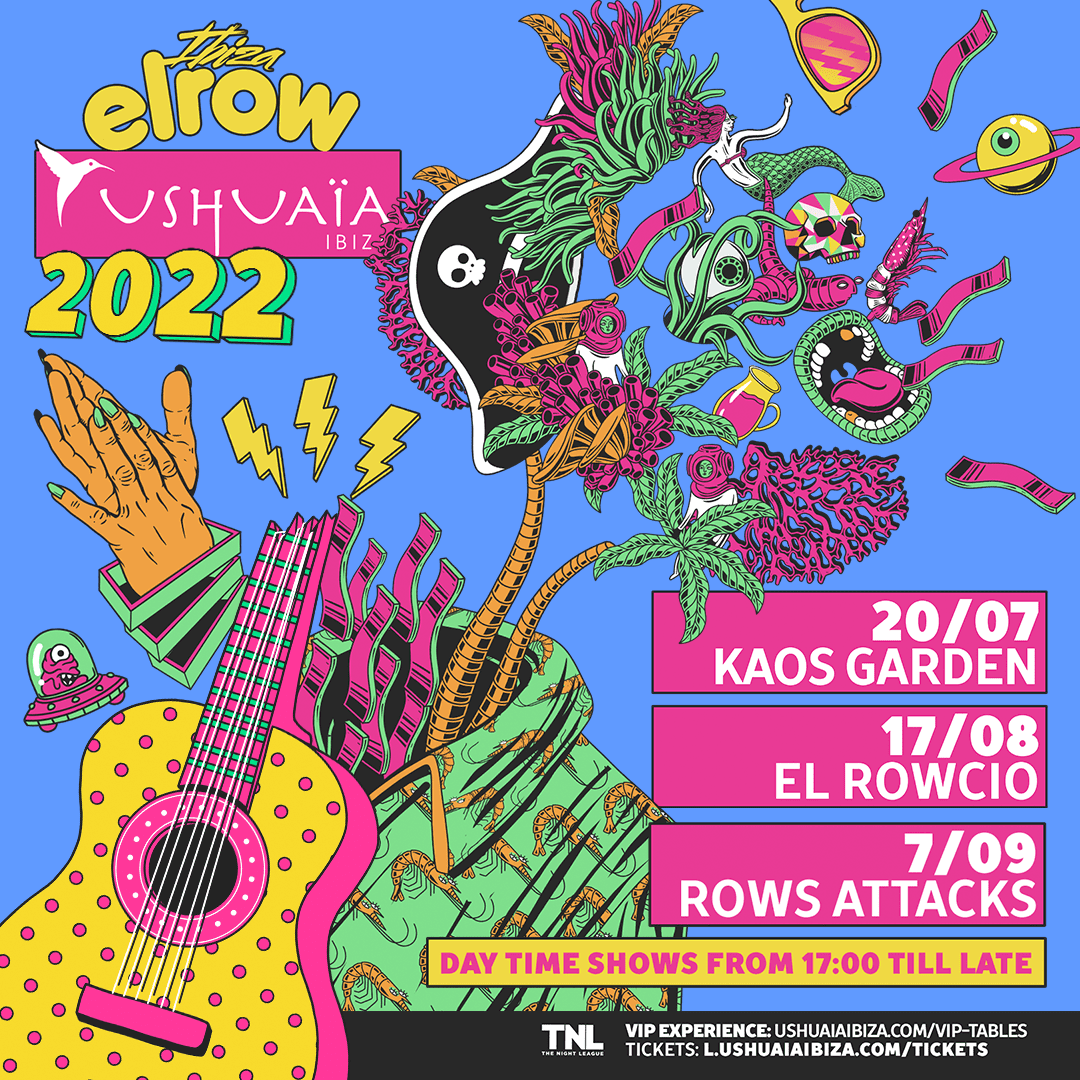 The post elrow To Join Forces With Ushuaïa Ibiza For Three Epic Parties appeared first on EDM Maniac.
—————————–
By: Harry Levin
Title: elrow To Join Forces With Ushuaïa Ibiza For Three Epic Parties
Sourced From: edmmaniac.com/elrow-to-join-forces-with-ushuaia-ibiza-for-three-epic-parties/
Published Date: Wed, 27 Apr 2022 18:54:05 +0000
Did you miss our previous article…
https://bonking.com/electric-zoo-returns-to-cancun-with-electric-zoo-adventures-cancn-edition/