Discussing the Past, Present, and Future with Wax Motif at Countdown NYE
DJ/Producer, Wax Motif, has rightfully earned his place as one of G-House's most influential artists. He strives for greatness and continuously challenges himself to go where no one has gone before. Though he is a big-name artist himself, Wax Motif has collaborated with notorious artists such as Diplo, Phlegmatic Dogs, Destructo, and Tinashe. His remix of AC Slater and Chris Lorenzo's "Fly Kicks" is arguably his most famous track, with over 20 million streams on Spotify alone! We had the honor to close out 2021 interviewing Wax Motif at Countdown NYE and here is how it went:
—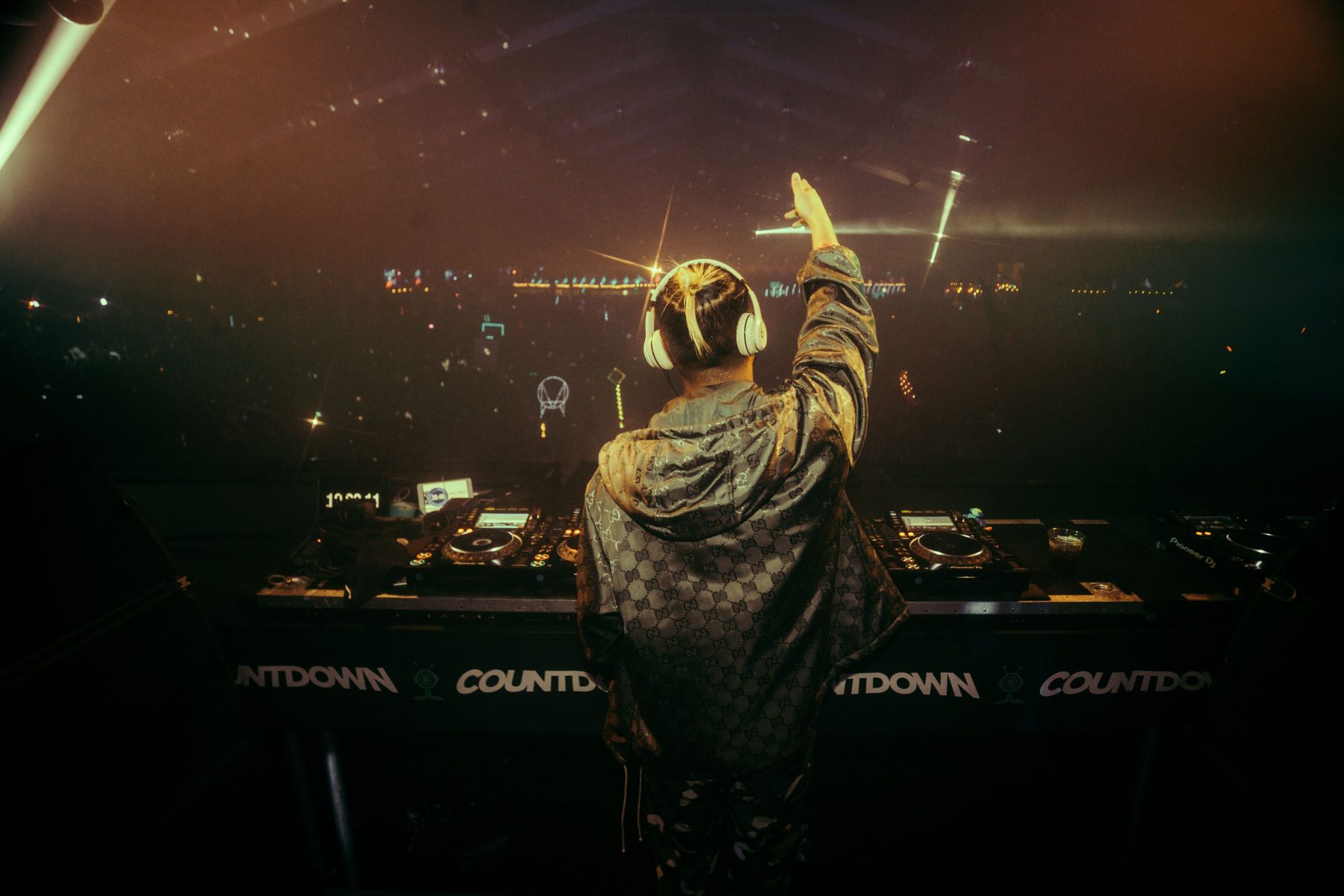 EDM Maniac: Hey, Danny! How are you doing today?
Wax Motif: I'm good! Thank you for asking. How are you? Are you cold? Are you like warm out there?
EDM Maniac: Haha, I'm doing well! Thank you for asking. It's freezing out there, but I bundled up a bunch so it's actually getting hot inside this trailer.
Wax Motif: Oh, shoot. Yeah, yeah. It looks really warm, haha.
EDM Maniac: So! You are about to perform here at Countdown in about an hour! Are you ready?
Wax Motif: I feel pretty good, actually. I had a pretty good Christmas and now I'm doing great. This is actually my first show for a few weeks.
EDM Maniac: Oh, sweet! What did you do for Christmas?
Wax Motif: I was in London for Christmas. I was visiting my sister and just doing some visa stuff because I'm an Australian citizen, so I have to renew my visa every few years.
EDM Maniac: Ah, I see. Well, I'm glad you had a great holiday. What can we expect from your set today?
Wax Motif: Sh*t. I don't know, haha. I actually have a few new tracks that I downloaded this week, so I don't know. We'll see! I'll definitely be playing a lot of housey stuff, but will be playing a lot of heavy stuff towards the end.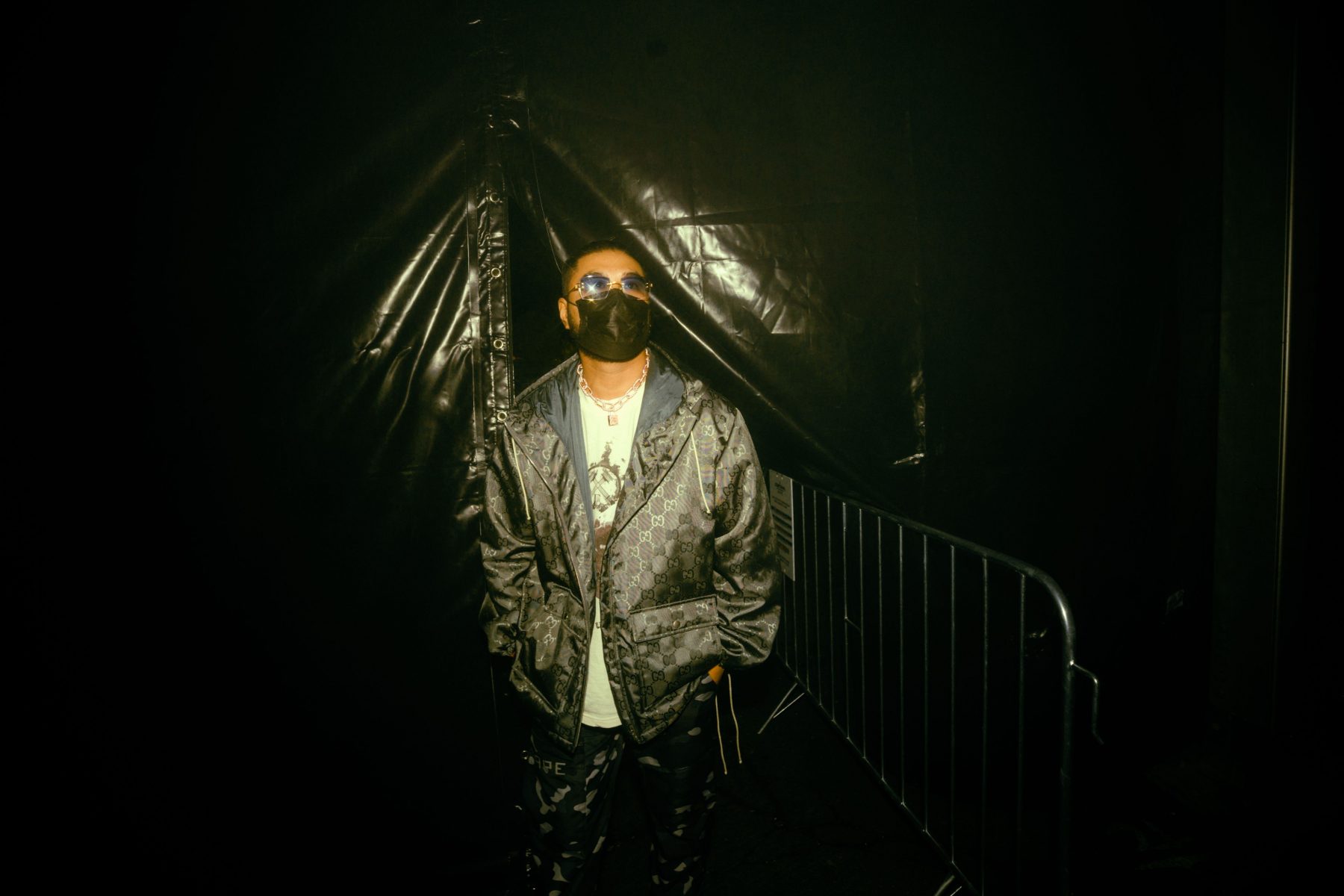 EDM Maniac: Ooh, hitting us with a surprise at the end. Can't wait! Taking a look back into 2021, what do you think was your biggest accomplishment?
Wax Motif: Oh wow. Biggest accomplishment, uhm, I mean there was a lot, so it's hard to really pinpoint one. I think I just had some really good back-to-back sets, which are always really fun. It breaks up what you normally do on your own and the people I got to play with I really respect. Like Tchami, Chris Lorenzo, Zhu. I feel like that was a pretty big accomplishment.
EDM Maniac: Yeah, that's huge! What do you think was your biggest setback in 2021?
Wax Motif: Biggest setback, uhm, probably just COVID in general, I think.
EDM Maniac: I feel like that was everyone's setback wasn't it.
Wax Motif: Yeah. It was very hard to travel, obviously. I wasn't able to go home. Just traveling anywhere seems so difficult right now. Yeah. That's definitely the biggest setback.
EDM Maniac: Agreed. Looking to the future now, what are your goals for 2022, both professionally and personally?
Wax Motif: Uhm, professionally, I think I want to keep on the trajectory I'm on, keep getting bigger. We have a few shows coming up and I want to sell those out which would be really cool. Personally, damn. I would like to stop paying rent. That would be amazing, haha. I think my personal goals and my professional goals are pretty much the same nowadays. So, pretty much that and just be happy while I'm doing it I guess.
EDM Maniac: And you recently became one of the first artists to release a DJ mix with Spotify. How did that come about?
Wax Motif: Sh*t. I wish there was a crazier story. They just hit up my management, haha. But! The cool thing is I was one of the first to do it on Spotify, so it was cool to be part of that first group.
EDM Maniac: Are there any new projects that you are working on now that you can tell us about?
Wax Motif: I have one I wish I could talk about, but I'm working on something with Matroda, actually, which I think is pretty cool. We've been starting to test some of those tracks in sets and he's just someone I– I mean I just enjoy being around him, but he's someone I enjoy listening to and is super underrated. We released a song together a few years ago and we want to do more together and keep building off of that.
EDM Maniac: Sweet! To close out, what are three things you don't think your fans know about you?
Wax Motif: At one point I had answers for this because people keep asking, but right now I'm blanking. Let me see, uhm, I'm trying to think of sh*t that people don't already know. Half the people already know so much sh*t about me, haha. I like cars. I like NFTs, weirdly enough. That's something. I feel like people already know that about me though, haha.
EDM Maniac: If you could create an NFT what would it be? What would it look like?
Minted Bored Apes in May 2021 for $200 USD and people told me I was crazy Thanks @BoredApeYC will always be a proud member pic.twitter.com/upFGKv6WD9

— Wax Motif (@WaxMotif) January 4, 2022
Wax Motif: I'm working on some stuff right now, actually! There's this really cool 3D artist who released this NFT and I f*cking loved it. I reached out to him and said, "Please let me work on something with you," and he was down. He's not famous to the world or not even that famous, to be honest. If you just see the piece he made it's f*cking mesmerizing. It's this infinite loop type thing and yeah, I'm looking forward to working with him. NFTs are a different medium, you know? It's more about the visual aspect than the track. Still trying to think of sh*t people don't know about me, haha. I smoke a lot of weed.
EDM Maniac: Ooh, what's your favorite strain?
Wax Motif: I smoke a lot of sativas. I don't smoke the sleepy stuff. Hmm, I like cars?
EDM Maniac: Dream car?
Wax Motif: Maybe like a Ferrari 458. That seems like a boring answer. I wish I was more interesting!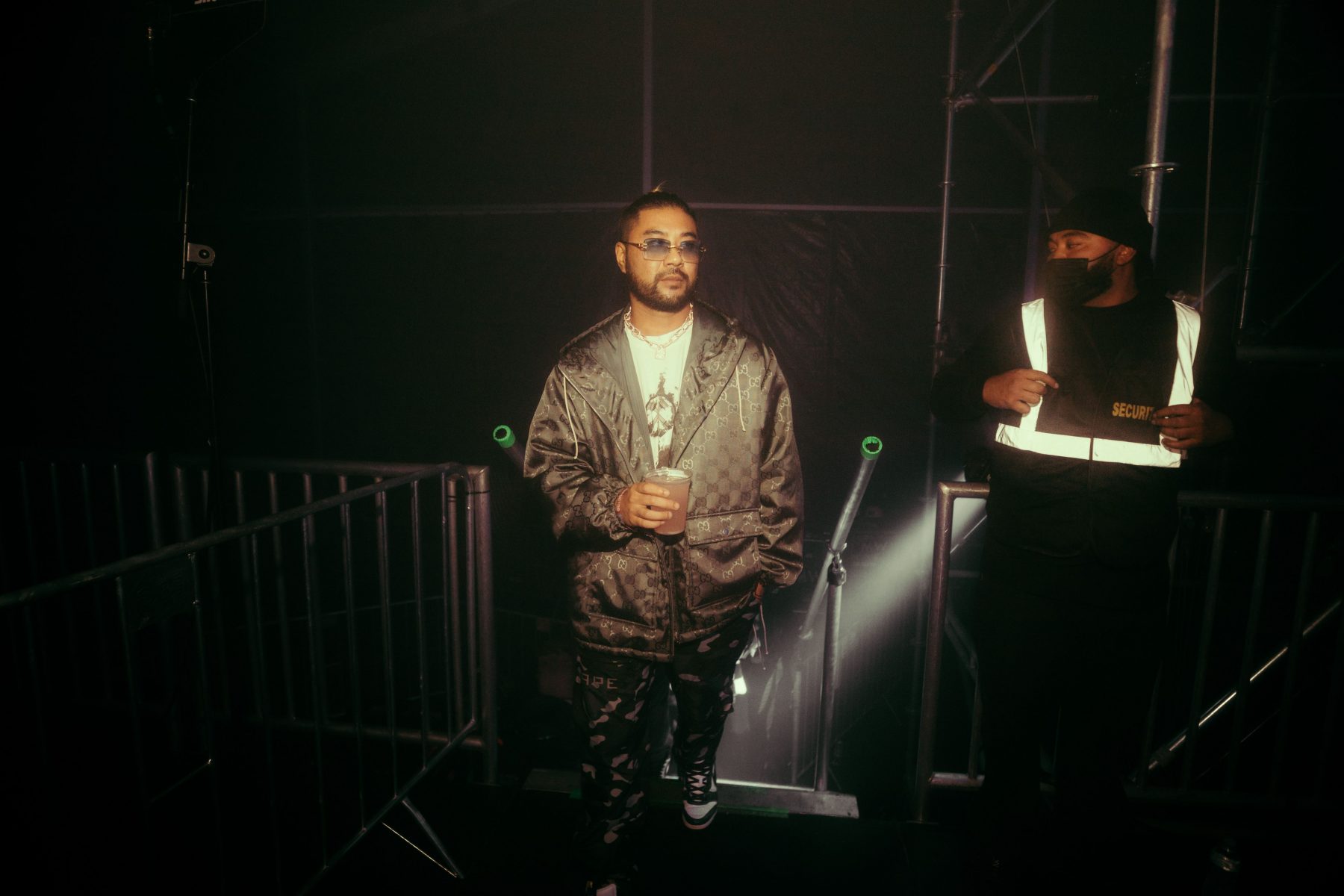 EDM Maniac: Haha, yes you are! That felt like a good answer to me. Well, thank you for answering my questions. It was wonderful talking to you tonight. I hope we can catch up again soon!
Wax Motif: Yeah, of course! Thank you for having me. Stay warm!
—
Stay up to date with all things Motif by following him on Instagram, Twitter, and Spotify.
The post Ringing In the New Year with Wax Motif: Exclusive Interview appeared first on EDM Maniac.
—————————–
By: Esme Ortega Pham
Title: Ringing In the New Year with Wax Motif: Exclusive Interview
Sourced From: edmmaniac.com/wax-motif-interview/
Published Date: Tue, 11 Jan 2022 21:27:43 +0000