SeatlabNFT, an NFT event ticketing platform, just announced an incredible £1,000,000 SeatlabNFT Event Creator Fund to help artists and event organizers with the cost of running live events. Grant recipients will also become a SeatlabNFT-sponsored event and an official ticketing client. The grant and SeatlabNFT partnership will allow smaller events to overcome some of the cost hurdles larger companies don't have to jump. For those ravers who have ever wanted to create their own music festival, this could be their chance.
Grants can be used towards the many startup costs including venue deposits, artist booking fees, and marketing campaigns. Applicants will need to provide detailed information about their event, including any contracts and artist agreements. SeatlabNFT also looks at the applicant's past event experience, their social media following, and any other information to fully understand the event details. Lastly, applicants will need to outline the grant amount they will need and how they will allocate funds.
This Event Creator Fund is what's next for SeatlabNFT who recently developed an NFT-powered event ticketing system. This system can help prevent the scamming and bot use so prevalent in today's ticket sales market and give fans exclusive rewards and collectibles. Using blockchain technology, these digital assets can be sent directly to ticket holders, giving event hosts greater control over the ticketing process. The NFT tickets can also be customized to set resale price caps or be fully non-transferable.
Apply for the grant here.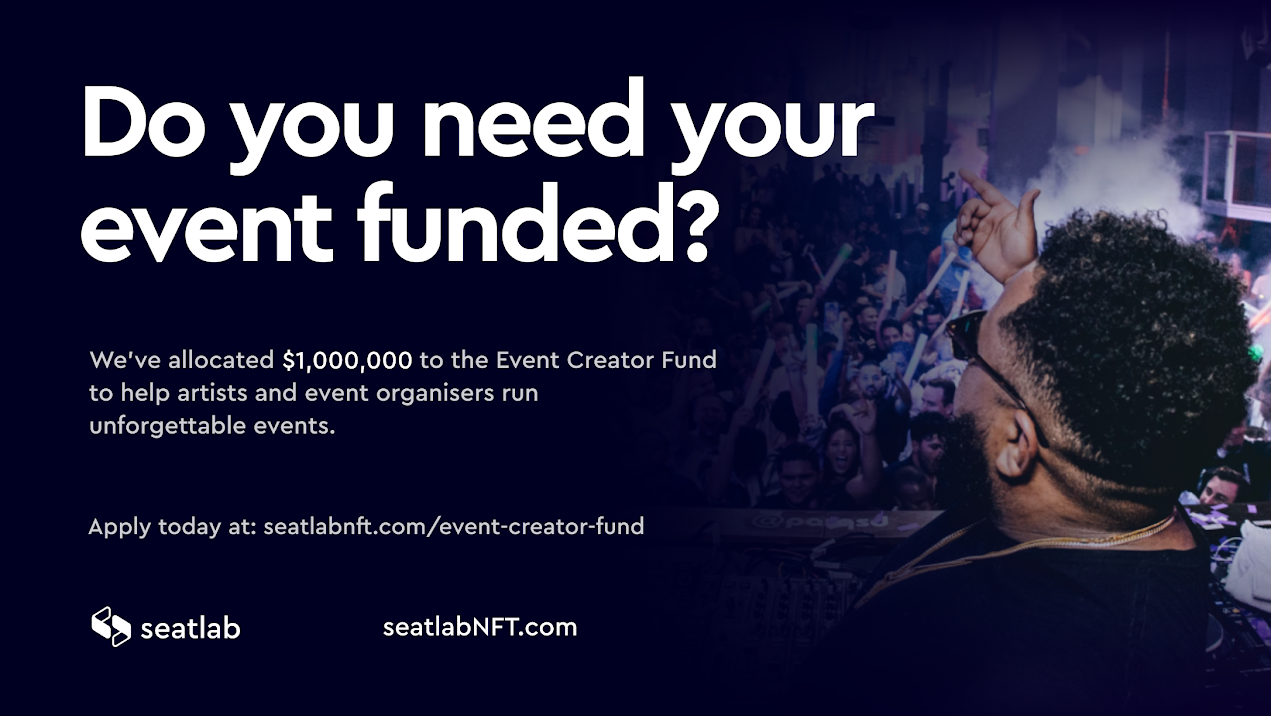 Featured image from The Moonshiner's Ball
The post SeatlabNFT Announces £1,000,000 Global Event Creator Grant appeared first on EDM Maniac.
—————————–
By: Danielle Levy
Title: SeatlabNFT Announces £1,000,000 Global Event Creator Grant
Sourced From: edmmaniac.com/seatlabnft-grant/
Published Date: Tue, 12 Jul 2022 16:22:43 +0000
Did you miss our previous article…
https://bonking.com/5-artists-to-heat-up-your-hard-summer-2022-setlist/