The Zürich Streetparade, the most colorful house and techno parade in the world, is back in 2022. After a two-year break, the 29th festival will be held on Saturday, August 13 around Lake Zürich.
The motto for this year is "Think". Organizers want to encourage people to think before being influenced by social media or those around them. They feel knowledge is key to a peaceful coexistence for all religions, skin colors, origins, and sexual orientations.
All the fanfare is centered around a host of incredible performers, both mobile and on stationary stages. There are around "25 Love Mobiles", brightly decorated trucks packed with giant music systems, DJs, and party people, that drive through the crowd. There are also nine stages along the route with even more artists. That makes for over 200 DJs playing at the parade. Artists include Monika Kruse, CamelPhat, Ida Engberg, and Vintage Culture. Local talent is also put front and center as the two main stages consist 60% of Swiss artists.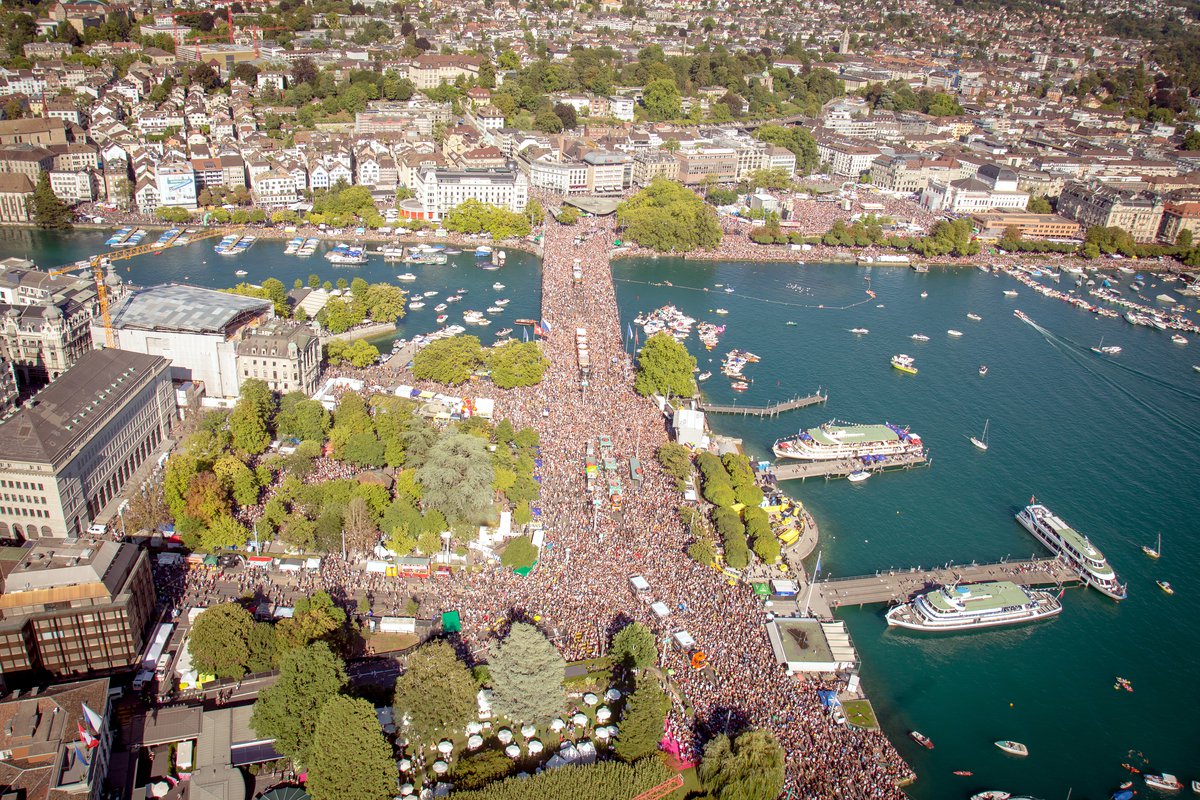 All images provided by Zürich Streetparade
The post The Most Colorful Electronic Music Parade, Streetparade Zürich, Is Back In 2022 appeared first on EDM Maniac.
—————————–
By: Danielle Levy
Title: The Most Colorful Electronic Music Parade, Streetparade Zürich, Is Back In 2022
Sourced From: edmmaniac.com/streetparade-zurich-2022/
Published Date: Thu, 30 Jun 2022 21:32:24 +0000
Did you miss our previous article…
https://bonking.com/listen-san-pacho-unleashes-summer-house-heater-trompeta/