Tomorrowland Belgium is officially set to make way for this upcoming year. After a two-year absence due to the current pandemic, the festival is getting ready to launch its ticket sale, bringing hope for a 2022 return.
The official pre-sale will take place on February 2 at 15:00 CET/ 9 AM EST/ 6 AM PST. For a chance to purchase a spot at the music fantasy wonderland, interested festival-goers will need to pre-register for the event.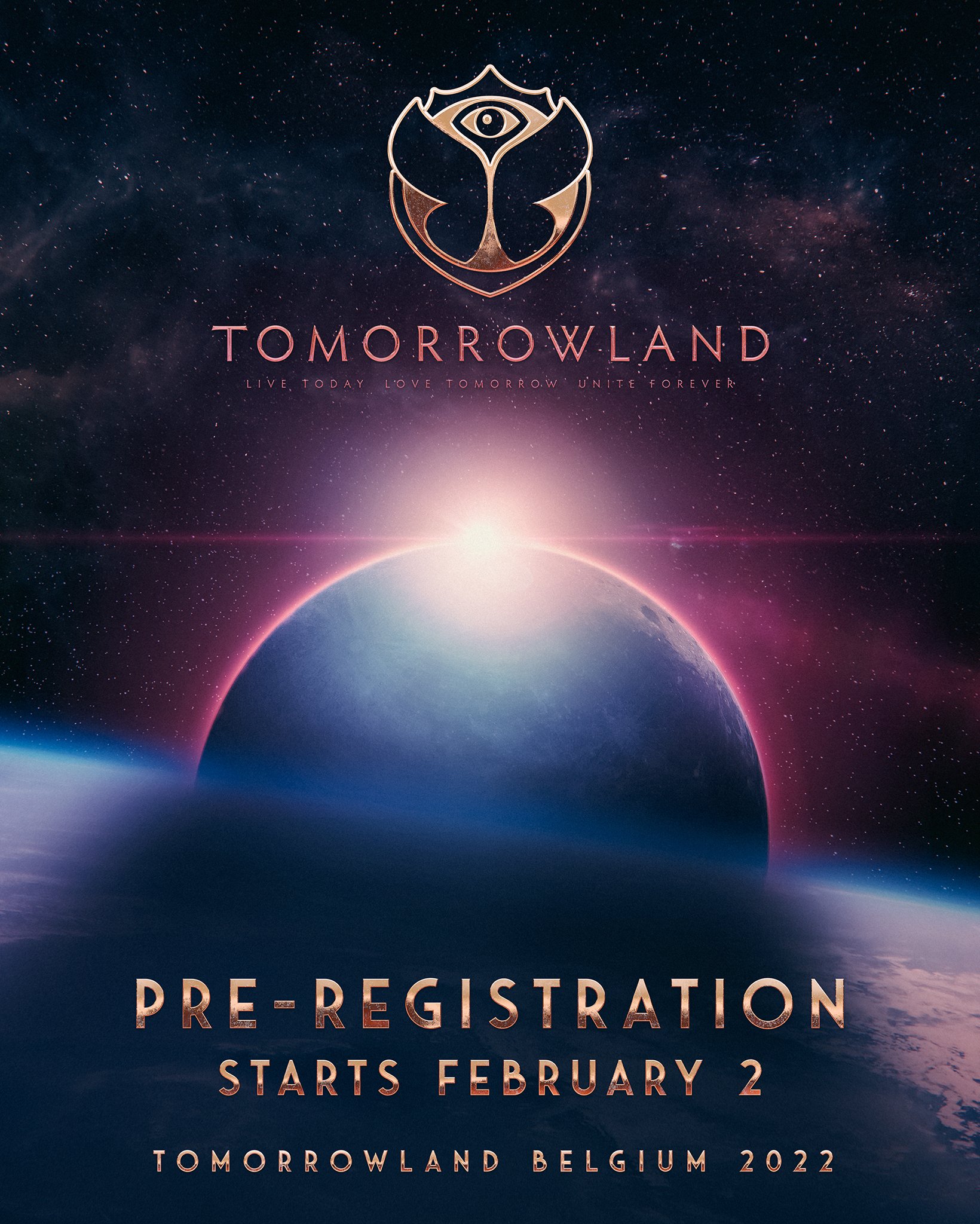 Those who have had their Tomorrowland ticket in hand since the previous festival cancellations do not have to register. All tickets bought in 2020 and 2021 will be transferred to 2022.
This year's music festival is expected to be unlike any other. Recently, Tomorrowland confirmed the 2022 edition will take place for over three weekends. This plan was rumored to be something organizers have desired to do in the past.
However, this will be a once-in-a-lifetime opportunity, as this will only be done to make up for the loss the festival has undergone in the last two years. Therefore, this rare opportunity will strictly be a 2022 happening.
Take a chance to experience this year's first Tomorrowland three-weekender by pre-registering for the sale here.
Stay tuned for more Tomorrowland Belgium 2022 announcements.
The post Tomorrowland 2022's Ticket Pre-Registration Is Coming February 2 appeared first on EDMTunes.
—————————–
By: Sophia Medina
Title: Tomorrowland 2022's Ticket Pre-Registration Is Coming February 2
Sourced From: www.edmtunes.com/2022/01/tomorrowland-2022s-ticket-pre-registration-is-coming-february-2/?utm_source=rss&utm_medium=rss&utm_campaign=tomorrowland-2022s-ticket-pre-registration-is-coming-february-2
Published Date: Thu, 06 Jan 2022 04:01:32 +0000
Did you miss our previous article…
https://bonking.com/lane-8-winter-2021-mixtape/