No dance music event has more of a global footprint than Tomorrowland, and soon that footprint will expand to the deserts of Dubai.
This September, the international festival curator will open Terra Solis, a new luxury destination between the Arabian desert and the technological marvels of the most populous city in the United Arab Emirates.
This will not be a music festival like Tomorrowland or Tomorrowland Winter, but will rather be a temporary destination for travelers looking to engage in a resort vacation with festival overtones. It will be open between September 2022 and June 2023.
There will be three options for accommodations at Terra Solis: Polaris bell tents, Perseid lodges, and Orion pool lodges. The Polaris bell tents will offer the most direct relation to a glamping festival experience, while the other offerings are akin to a traditional resort stay.
While there are few details about entertainment as of now, the resort promises first-rate music experiences. With Tomorrowland involved it's hard to believe there would anything less than the worlds best DJs.
Reservations are currently open for Terra Solis, Dubai. Click here to book a stay and learn more information about the amenities and accommodations.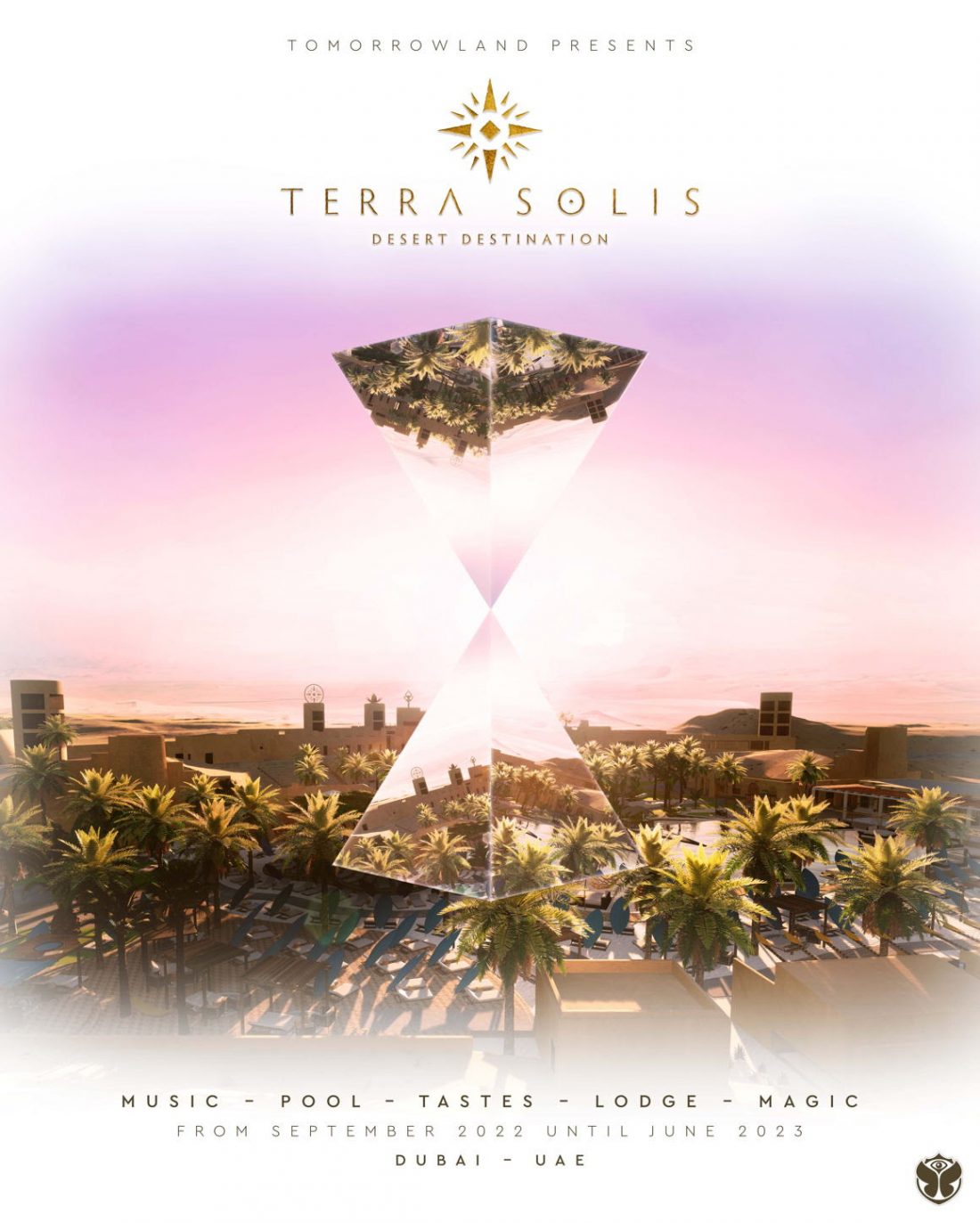 The post Tomorrowland Is Opening A New Resort Called Terra Solis In The Deserts Of Dubai appeared first on EDM Maniac.
—————————–
By: Harry Levin
Title: Tomorrowland Is Opening A New Resort Called Terra Solis In The Deserts Of Dubai
Sourced From: edmmaniac.com/tomorrowland-is-opening-a-new-resort-called-terra-solis-in-the-deserts-of-dubai/
Published Date: Mon, 09 May 2022 19:28:01 +0000
Did you miss our previous article…
https://bonking.com/swedish-house-mafia-will-perform-one-exclusive-show-in-ibiza-this-summer/